Captured has a brand new cover!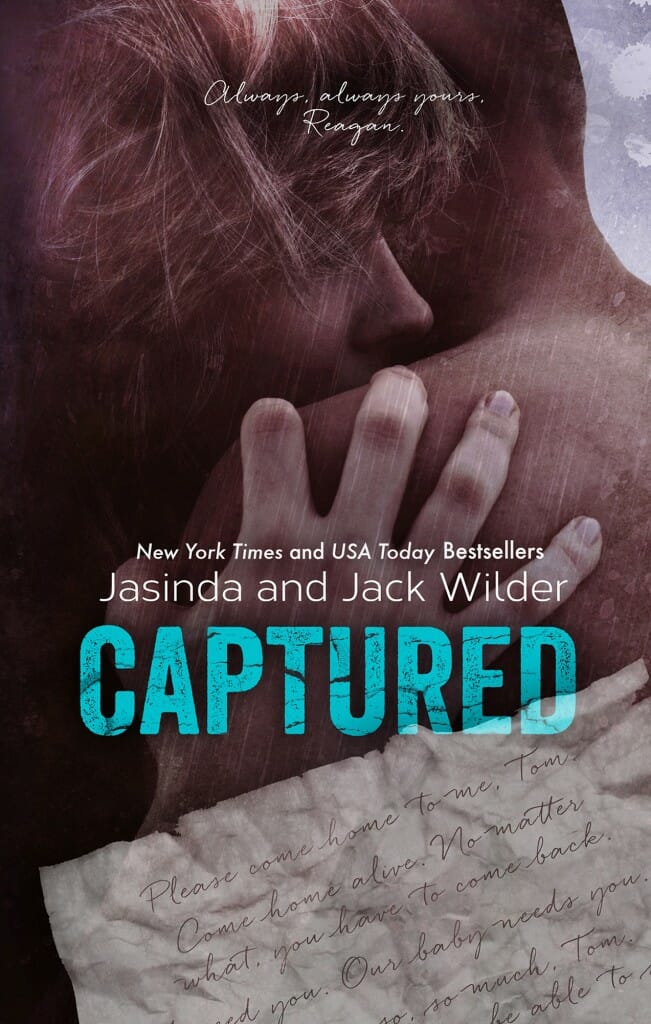 Have you seen it yet? What do you think?
Captured is now available to purchase with the beautiful new cover. Have you read the book that reviewers can't stop talking about?
"CAPTURED by this amazing love story!!!"

"5 out of 5 STARS!"

"I wish I could give this book 10 stars!"

"…Uplifting emotions that captured my heart completely as this story showed me the amazing endurance of love, hope, and second chances. "

" This book made me cry and laugh, which is what a truly good book should! "
" Jasinda and Jack did an amazing job developing characters and a strong story line. "
Purchase Links for Captured:
Amazon: http://amzn.to/1vqYxE5

iBooks:  https://itunes.apple.com/us/book/captured/id902847213?mt=11

B&N: http://www.barnesandnoble.com/w/captured-jasinda-wilder/1120111410?ean=2940150732971

Kobo: http://store.kobobooks.com/en-US/ebook/captured-41

Google:https://play.google.com/store/books/details/Jasinda_Wilder_Captured?id=lpBABAAAQBAJ&hl=en

A few other important notes:
Beta is coming along great and I can't wait for you to read it. You may have recently seen that I put a warning on the book's blurb. Yes, this is going to be a book that might test some boundaries. I've been surprised by the journey I've been on with these characters. Roth is one wild ride! I think you will all be freaking out when you read this one; just remember that you were properly warned.
You can preorder Beta as well as Trashed and Falling Away at Amazon, iBooks and Kobo.
Are you coming to see me?
You can find Jack and I at these upcoming events:
Penned Con St. Louis, MO
Sep 12-13
Romance Riot New York, NY
Oct 18
San Diego Author Event San Diego, CA
Nov 8-9
You can always find out where we're going to be under the "Events" section of our website. We would love to meet you, so come see us! 
http://jasindawilder.com/news-events/
Last but not least, Jack and I are so excited to announce that we will be bringing you not only books, but bottles in 2015 as well. Many of you know that we bought an orchard and vineyard in Northern Michigan last year, and we've been working really hard to get it up and running. We will have Wilder Wines coming to you in 2015! You can join the excitement by liking our Facebook page, here: https://www.facebook.com/WilderWines
We will have lots of exciting giveaways as we prepare to pour out the first bottles. Join in the fun!
I want to wish you all a happy and safe Labor Day weekend.
As always thank you for all the love and support. We couldn't do this without you!
xoxo,
Jasinda and Jack!
Posted
by