Our entire world has been turned upside down after a few nights of passion.
Love is in the air, commitments are being made, careers are being abandoned—nothing is easy. Except our sexual chemistry. Which is off-the-charts hot. But is it JUST chemistry, or is it more? We both want it to be more, but the question is, which one of us is going to be the first to risk heartbreak in order to find out? We both have dark pasts that are holding us back and may keep us from true happiness.
Intense sexual connection is easy…love, commitment, and figuring out the future? Well…that's a whole lot harder.
And it's twice as hard when you're twins.
Can't wait to find out what happens with Canaan and Aerie?
Just click on your favorite ebook retailer and find out! I can't wait for you to read this!
AMAZON
iBOOKS
NOOK
KOBO
GOOGLE
*** paperback edition coming soon ***
Happy Fall and almost Thanksgiving for our US Wilder friends!
Jack and I are so thankful for YOU! Please know that we send our best wishes and joy to you and your family this holiday season. We might even have a few more surprises up our sleeves. Here's a peek at what we are working on now! We hope you are as excited to read the conclusion of THE ONE series as we are excited about writing it. We should have it to have it to you very soon.
xoxo,
Peace, love, and ponies,
Jack and Jasinda too!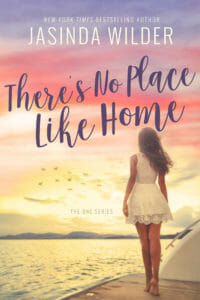 Posted
by