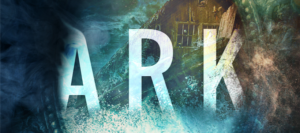 Happy Friday! I have a TON of awesome and exciting things to share with you. First, our new epic fantasy releases everywhere today. We've been working on this one for about five years! This story is totally different from anything Wilder you've read before. It's an amazing journey filled with suspense, angels, a beautiful love story, and The Flood. We hope you enjoy it.
Here's the blurb:
"The Nephilim were on the Earth in those days, and also afterward, when the sons of God came into the daughters of man and they bore children to them. These were the mighty men who were of old, the heroes of renown." Genesis 6:4
I am a Nephilim, and a princess. 
I do not follow The One God.
I am destined to be a queen, to rule a city beside whichever aged Nephilim king or prince my father betroths me to.
And then I meet Japheth, son of Noah, son of Lamech, and he changes everything. 
He changes me, and his father changes the world.
Only $2.99! Just click for your favorite retailer below.
AMAZON
AMAZON UK
iBOOKS
NOOK
KOBO
GOOGLE PLAY
PAPERBACK
We also have the deleted 9th door available everywhere; this raw, uncut version of a previously-scrapped door from THE BLACK ROOM series was once in the middle of the doors and adds more detail to the complex love story told by the BLACK ROOM. You will want to check that out if you've been waiting for it to arrive at the other retailers.
The links:
AMAZON
AMAZON UK
iBOOKS
NOOK
KOBO
GOOGLE PLAY
We also want to remind you that USA TODAY bestseller YOURS will be available in audio next month! Keep an eye out for that release. The audio was produced by our amazing narrators who have done so many of our other books, and hearing them narrate this story really brings these characters to life.
We also want you to keep an eye out for a HUGE cover reveal coming from us on March 1st! BIG GIRLS DO IT STRONGER will release on March 14th. We hope you join us on our journey toward being healthy and strong.
We hope you have a great weekend!
Happy reading,
Jasinda and Jack too.
Posted
by